TAX APPEALS AND COLLECTION DUE PROCESS
Income taxes can take a big bite out of your bank account, and unexpected increases can cause serious financial issues. The good news is that you can file a dispute, but you need professional income tax appeal representation to do so successfully.
How Much Tax Debt Do You Have?
BC Tax serves
clients
in Denver, throughout the state of Colorado and beyond with income and other tax appeal services. We can help fight unfair assessments as well as other tax matters, including
tax liens
and
asset seizures
.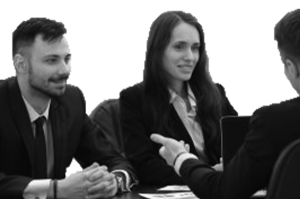 How Income Taxes Work
Income taxes are withheld from your paycheck based on state and federal income tax rates. When you start a new job, you submit a W-4 form to the IRS that outlines the number of your personal allowances, including children and other dependents.
Your number of allowances determines how much income tax will be withheld from your paycheck. It's important to check your W-4 every year to ensure all information is accurate, and that the IRS is not withholding more than is necessary.
By April 15, you must file your income tax return and pay any taxes owed. Failure to do so may result in penalties and interest that accrues over time. The failure-to-pay penalty is 0.5 percent of your unpaid taxes each month up to 25 percent, plus interest. The interest rate is equal to the federal short-term rate, which is determined every quarter, plus three percent.
Failure to pay income taxes can quickly increase the amount you owe to the IRS.