In certain circumstances, the Internal Revenue Service may agree to settle an outstanding tax debt for less than the amount owed. Although this solution is understandably appealing to those who owe the federal government money, it's also important to understand that the IRS believes most taxpayers can repay their debts. As a result, it usually refuses Offer in Compromise requests.
The good news is that BC Tax has helped clients in Denver, Colorado and across the country successfully negotiate an IRS Offer in Compromise and achieve a debt settlement.
If you owe the IRS a large tax debt that you cannot repay, we can help.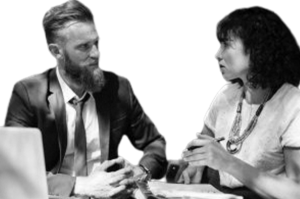 What Is an Offer in Compromise?
The Offer in Compromise program allows taxpayers to satisfy a tax debt for less than the amount owed provided that the taxpayer cannot pay any other way. Other ways include making payments through an installment plan, using the Fresh Start program and satisfying the debt using other assets.