Tax Transcript Representation
Have you ever opened a notice from the Internal Revenue Service or your state or local tax authority and discovered that they think you owe more than you should? If so, you're not alone. It's quite common for the IRS to make mistakes such as double-counting income or including an ex-spouse or business partner's income on your return.
Before you sigh and grab your checkbook, call BC Tax. We help taxpayers and businesses in Colorado and across America with income tax and other tax dispute resolutions, as well as asset protection planning.
Don't let an unexpected tax bill keep you up at night — fight back with BC Tax instead.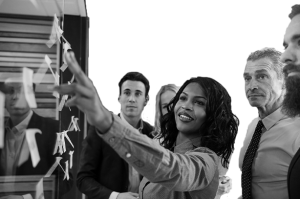 How We Fight an Incorrect Tax Account Balance
Our tax dispute resolution process puts our clients first. We start by providing a complimentary consultation with a Senior Tax Consultant to help us evaluate the scope of your situation. Next, we assign an Enrolled Agent to collect and analyze your transcripts, returns and supporting documentation.
Once we review your documents and decide on a strategy, we contact the IRS or other tax authority to appeal on your behalf. Our services include preparing a revised return if necessary and meeting with tax authority representatives to present each case. If the tax authority agrees with our analysis, you may find your balance owed reduced or eliminated.