When the IRS believes you've made a mistake with your income taxes or it discovers you haven't filed your taxes at all, it will assess a penalty and interest charges. If you've received a notice indicating that you owe a penalty, do not ignore it. Ignoring tax notices can result in wage garnishment, asset seizure and other extremely undesirable consequences.
How Much Tax Debt Do You Have?
If the IRS or another tax authority has assessed a penalty for nonpayment or underpayment of taxes, call BC Tax. 
We help clients
across Denver, the state of Colorado and the U.S. with IRS penalty and tax abatement. We can
negotiate with the IRS
on your behalf and request a tax penalty abatement.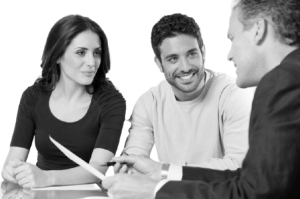 Information on First-Time Penalty Abatement
The IRS or other tax authorities can assess a penalty for a variety of reasons. These reasons include failing to file, failing to file on time without an extension and failing to pay income taxes on time. The good news is that the First Time Penalty Abatement policy can help you avoid paying this fee.
Here's how first-time penalty abatement works. With every day that passes without you paying your penalty, the IRS will increase its amount until you pay your bill in full. But if you meet certain qualifications — such as making a payment arrangement — or you haven't owed a penalty in the prior three years, the IRS may waive your penalty.
If you're unsure whether or not your penalty qualifies for abatement, keep in mind that you may qualify based on Reasonable Cause.