WAGE LEVY AND ENFORCED COLLECTION HELP IN DENVER AND ACROSS THE COUNTRY
If you've received a wage garnishment notice from the Internal Revenue Service or another tax authority, it's time to get in touch with BC Tax. We offer IRS and state tax levy help and wage garnishment representation to clients across Colorado and the country. We can help stop federal collection actions and negotiate with the tax authority so that you can preserve your income while meeting your debt obligation.

How Much Tax Debt Do You Have?
An active wage levy gives the Internal Revenue Service the ability to take money away from your paychecks to pay off your past debt. It does not matter how much or how little you make each month. The IRS is going to take what they need to be made whole again. This won't all happen in one lump sum, but it may happen in larger amounts than you are prepared for. You can avoid all of this with a strong negotiation beforehand.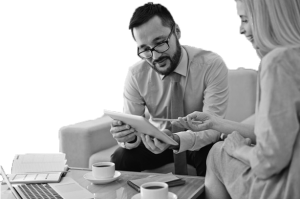 Why the IRS Garnishes Wages
If you work with the team here at BC Tax, we will come up with the best possible solution for both you and the government. All the IRS cares about is getting paid. The only reason they issue wage levies is that they fear that payment will never come. If we can show them that you are capable of paying off your debts, you may be able to avoid having your wages garnished. The key is reaching out quickly to prevent an enforcement action — and BC Tax can help.