Having back taxes — unpaid taxes from previous years — can result in significant financial and legal consequences. If your tax debt remains unpaid, the IRS may use wage garnishment to collect the money you owe. When this happens, money is taken directly from your paycheck and sent to the IRS.
If you've received a wage garnishment notice from the IRS, BC Tax can help. We offer wage garnishment representation to clients in Colorado and throughout the United States. Our licensed Enrolled Agents are uniquely qualified to negotiate with the IRS to help you preserve your income while meeting your debt obligation.
How Much Tax Debt Do You Have?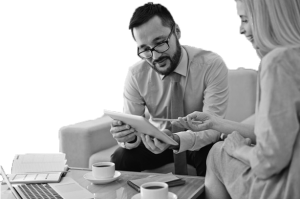 What Is Wage Garnishment?
Wage garnishment is a legal procedure through which a court orders a portion of a person's earnings to be withheld to pay a debt. If the IRS believes you have back taxes, they may decide to garnish your wages, taking a certain amount of money from each of your paychecks until the full amount you owe is paid or you set up a payment plan with the IRS.