There are few events in life more stressful than being unable to repay a debt — especially when it's a tax debt. The IRS and your state and local tax authorities use aggressive collection tactics. They have the power to garnish your wages, seize your home and bank account assets and more. And unfortunately, ignoring the problem won't make it go away.
There is good news, however. If you need IRS tax debt relief or debt forgiveness in Denver, Colorado or anywhere in the country, BC Tax can help.
What Is Non-Collectible Status?
The IRS may declare your tax debt non-collectible if it believes that you can't afford to pay reasonable living expenses along with your taxes. During non-collectible status — called "Currently Not Collectible" — the IRS will stop aggressive collection tactics. It won't seize your bank account or garnish your wages, which can help you get back on your feet faster.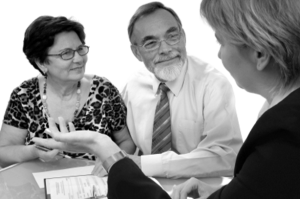 Non-collectible status won't let you off scot-free, however. Your account will still accrue penalties and interest charges, which can add up significantly over time. You'll also forfeit any tax refunds you'd otherwise receive, and the IRS will continue to evaluate your financial situation to determine whether you still qualify for "CNC" status.