With few exceptions, the majority of Americans are required to file tax returns annually. But what if you missed a year? Maybe you had a family emergency, and you completely forgot to file, or perhaps you meant to request an extension, and it didn't go through.
How Much Tax Debt Do You Have?
We can help you get caught up.
Unfiled Tax Help In Denver, CO And Nationwide
Have unfiled tax returns piling up in your office? The time to act on them is now. The longer you wait to file your tax returns, the more scrutiny you will be under with the IRS. It's only a matter of time before the government pursues your accounts for compensation based on approximations they do on their own. You will unbearably pay more and possibly lose refunds.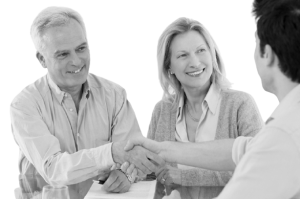 At BC Tax, we can help you clean up those unfiled taxes so you owe the least amount of money possible. At the very least, we will ensure that you do not get in trouble with the government. Our team of tax professionals is here to help you get on the right track with your taxes. We want to relieve your stress and ease your worries at the same time, and our unfiled tax services should help that.
No matter your situation, you need to correct your unfiled tax return. Even if the IRS has not contacted you yet, it will. Solving the matter before then is in your best interest, so you can avoid potentially costly troubles.