Tax Audit Defense Services
An audit can be very stressful. We can help.
Getting audited is never easy, and it can be particularly stressful if you are not properly prepared for it. There are only a handful of people in this world who keep track of their taxes enough to get through an audit with ease. For the rest of us, this process is a thing of nightmares.
How Much Tax Debt Do You Have?
With BC Tax on your side, you never have to worry about how smoothly your audit will go. We provide IRS tax audit representation and defense to individuals and businesses in the Denver, Colorado area and across the country.
If you're a small business owner in need of tax preparation services, turn to BC Tax. We'll take care of the stress for you.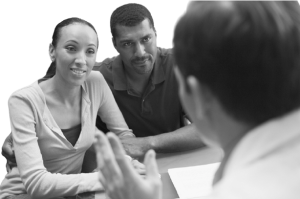 How Tax Audit Defense Works
BC Tax will provide you with a complimentary consultation that will deliver a fair and thorough evaluation of your situation. A Senior Tax Consultant will ask in-depth questions that will help us determine the scope of work, ultimately recommending the path forward that's most likely to result in a successful outcome.
Next, an Enrolled Agent will gather documents such as the return or returns in question, IRS transcripts and your records and receipts. We'll make sure we fully understand your finances and return before preparing your defense. Because we hire the most experienced and dependable tax professionals available, you can rest assured that we'll provide the trustworthy representation your case deserves.